Interview by Dave Perlowski
This telephone interview with Poncho Sanchez was done April 19, 2020, six weeks into the global COVID 19 shutdown. To say that I was a little anxious about interviewing a player for whom I have long held in high esteem would be gross understatement, but within a few words into our conversation, it was clear that Poncho Sanchez' immense talent is exceeded by his warmth, sincerity and authenticity. A fitting match for Francis Mercier's MOPERC!
PONCHO: Yeah, how you doing, man?
DP: It's my pleasure to be here. Good to meet you, Poncho! So, what are you up to with everything closed down now? I have so many friends whose only source of income is by the music they play and they've been hit hard. What's happening with you?
PONCHO: I had my calendar booked for the next year-and-a-half already and everything is on hold. I've had the band almost 34 or 35 years and at this point I'm trying not to play too much because I'm trying to slow down a little bit. I mean we played three or four days a week, every week for like 20 years straight without stopping and I mean, I didn't even stick my head up to smell the roses. That's how heavy it was. But in the last three years, I've been trying to slow that freight train down, you know what I'm saying?
DP: But with everything shut down that's gotta leave a big hole in your life.
PONCHO: I mean, it's not like playing a live gig but I practice upstairs in my room. I got a big room with all my stuff in it and I'm a collector. I got records, you know albums, CD's, DVDs and I even have Siri! What are the old videos called? VHS! I love the stuff in the 60s Sam Cooke when Sam Cooke was with the Soul Stirrers in the Chicago area. Lou Rawls came out of the Pilgrim Travelers. So, you know, I got a bunch of older black gospel music collection of all that stuff. And of course, forget it James Brown, Wilson Pickett, Otis Redding, Temptations, Four Tops. I got all that stuff on record, CD and videos.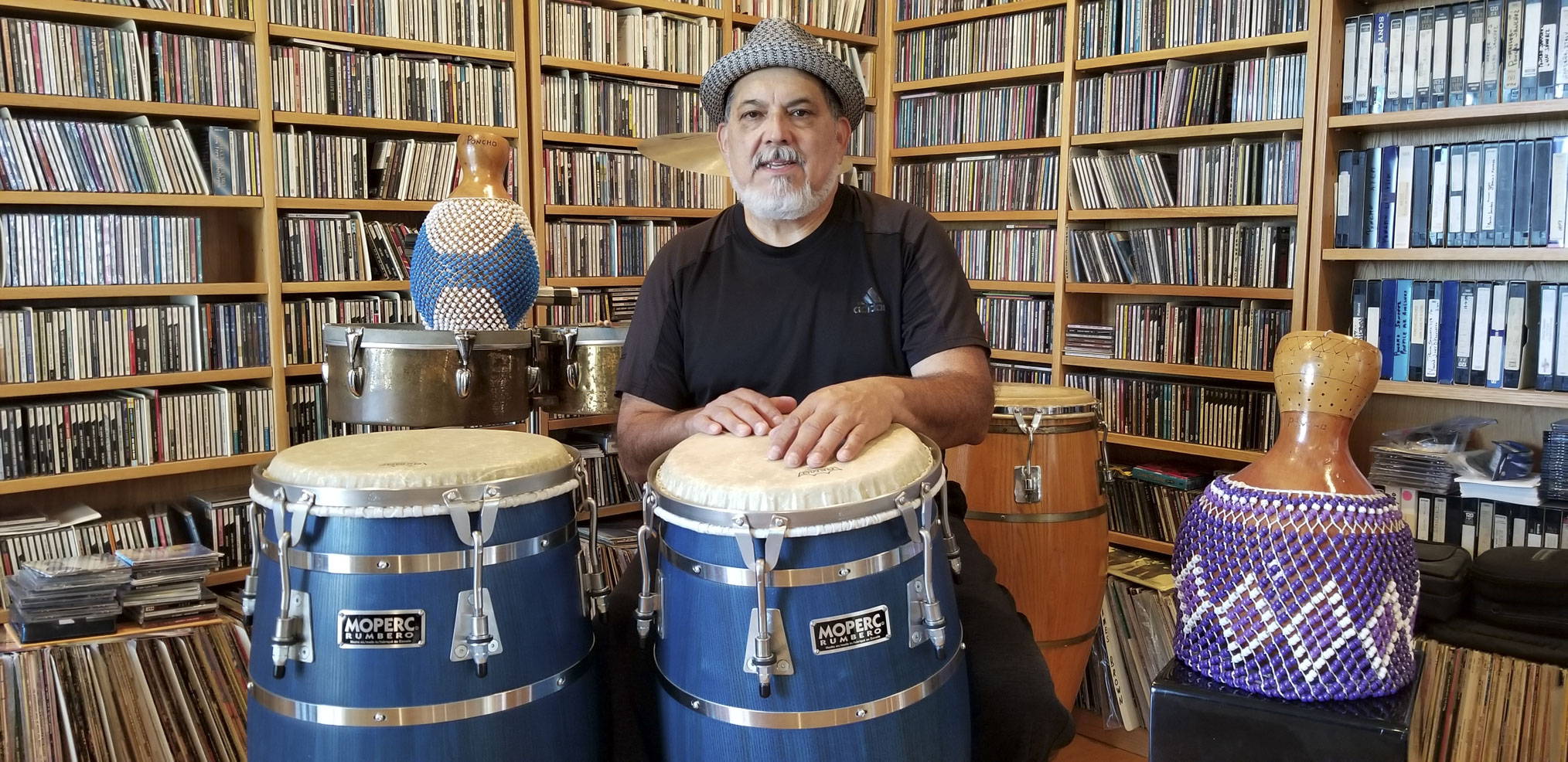 That keeps me busy, but I think the musicians will be one of the last ones to go back to work because we're entertainment and who knows how people are going to feel when they can finally go out? They're either going to go because they're dying to get out or they're going to be scared to come out. I don't know yet.
DP: Yeah, and I think that's the question everybody's got, you know. What is it going to look like?
PONCHO: But I think it's worth a try (to open clubs gradually). You think about it, it might be better because now the clubs won't be jam-packed. I mean, how many (clubs) have you been to where it was just too crowded but you stay because you want to drink, or you want to see some people or the group? So this may be good. I know one thing, I'm an older guy now, in October. I'll be 69 years old. I've been in packed clubs all my life. I may like this better, you know what I'm saying? So there could be some good come out of bad, but we can still wait and see. I got plenty of engagements still. We just moved everything back and we're waiting for the right signal to go back to work.
DP: Let's shift gears and talk some about MOPERC. So tell me the story of how you and Francis (Mercier) met.
PONCHO: Well, the way I met Francis is through Joel Sevilla, Joel Sevilla is my friend. He's originally from the Bronx, and he'd come to see me when I used to play all the clubs in New York, you know, the Blue Note and Birdland and all them places, and Joel would come out and hang and he was just a great guy. And so I got to know him. Then he moved out to San Diego and he would come up whenever I played Hollywood and LA.
So Joel started telling me about MOPERC congas and I had forgotten that I had met (MOPERC founder) Michel (Ouellet) like, I don't know, 20 years before, when he came to a gig we did out here. Papo Rodriguez and Robertito Melendez played MOPERC bongos and I used a single Moperc drum that night. I talked to Michel quickly, way back then, and that was about it. I was already signed with another company at that time.
And then like I say, you know years later, Joel Sevilla started talking to me about MOPERC and he introduced me to Francis when he was barely taking over the company and Francis reminded me that I had met Michel and I go "Oh, you know what? You're right. I did meet him!"
(Around the time I met Francis) there was a guy here in California who was selling some of the (MOPERC) Custom Cubano drums and I went out to his place just to see them. He was selling a bunch of different drums, all top-quality drums in good shape, but all I cared about was I wanted to try these MOPERCs out in his garage for about 15 minutes, and I said WOW! These are beautiful drums, man!" I really liked them. I didn't buy those there, but I told Joel Sevilla I would want to just change a couple of little things. I wanted the color to be a little darker and, of course, I have to use the REMO heads, which we'll get into a little bit later on.
To get in touch with Francis, I talked with Chris Hart at REMO to check if he could get in touch with somebody at MOPERC. After Chris and my manager talked to Francis, I quickly received a nice set of MOPERC Rumbero Series congas to try. They were great! So I called Francis right away and we started to plan how I could get the drums the way I wanted. I chose the Custom Cubano Series because the shape of the belly felt more comfortable to hold between my legs.
Francis then flew from Danville to LA to spend a couple of days at my house. We set a meeting at REMO here, in Los Angeles with me, Joey Sevilla, Francis and REMO product Manager, Chalo Eduardo to figure out the best way to fit REMO heads and comfort curve rims on MOPERC drums. Francis is a young entrepreneur and I think it was a nice experience for him to visit their huge shop.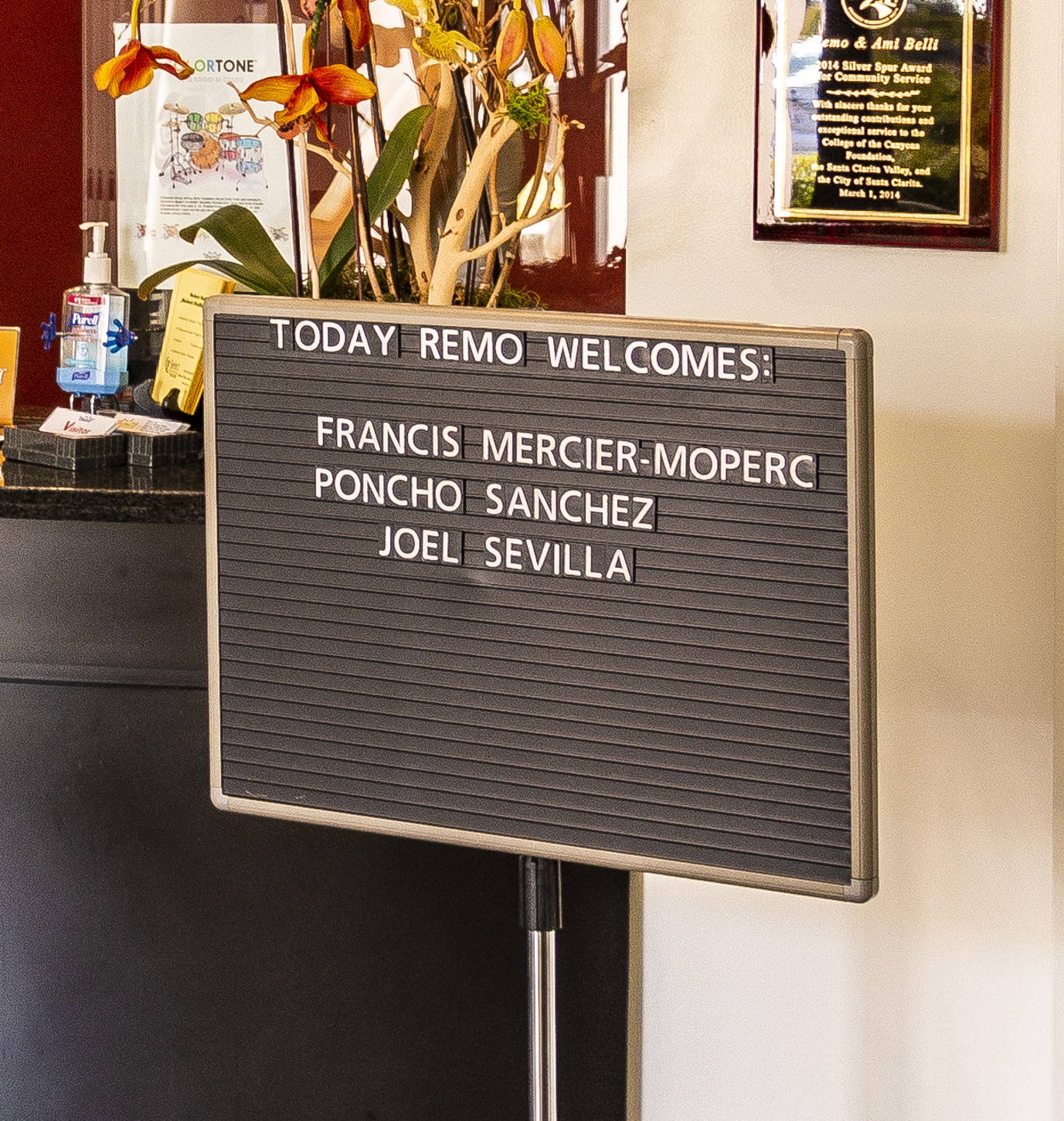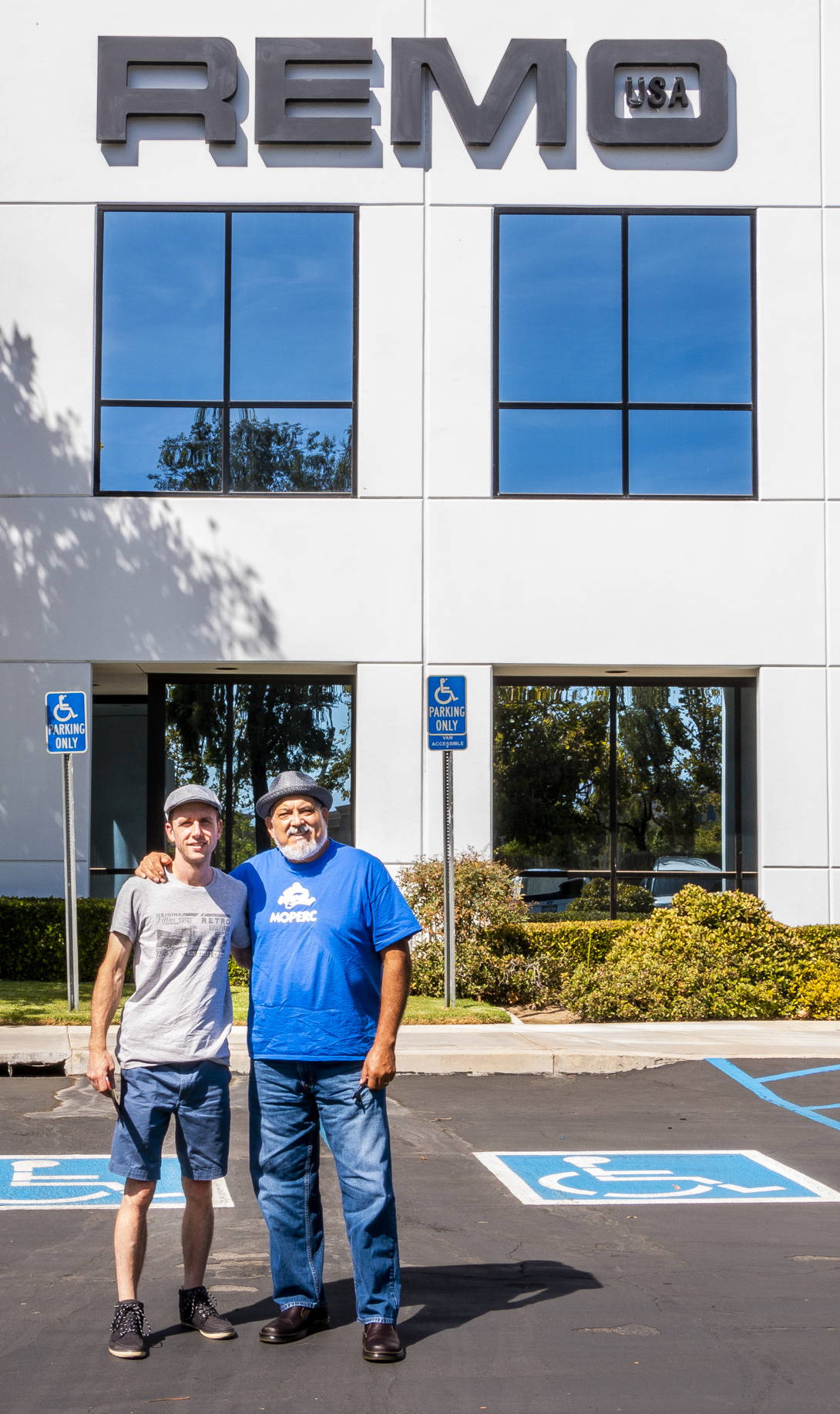 Then, he came back again in January to hang with us at NAMM 2018 and couple days after, I was playing at Yoshi's in Oakland and that was my first gig with my actual set of Blue Custom Cubano with synthetic REMO heads on.
In September 2019, my wife and I went to Canada with Joel Sevilla, his lady and some friends from New Jersey. We hung out there for about three or four days and had a great time. We got to look at the shop and see the way Francis is operating and the stuff that he likes to do and the way he likes to do things, which is really important, and now we're like brothers, man. I mean, Francis will tell you, man, I love him and we're tight and we're together, and I really feel that this is the last drum company that I'll ever be with.
I've been with many people, you know, I was with LP back in the 80s, and with Gon Bops for about 6 years, and then I went with REMO, and that was a great thing. REMO has a whole different approach, and it was great. I learned a lot in there with Remo Belli and I did very well with helping invent those synthetic (conga) heads.
If you think about it, he (Remo Belli) changed the world of drum heads forever - first with drum heads, and then with conga heads! I thought it was impossible. I even told him "Remo, you can't do it on a conga because a conga's gotta have skin on skin and wood, you gotta have that if you want the real deal." And he kept fighting with me and saying a bunch of "what if I do this?" "what if we try that?" And after two years of testing we came out with what we got. So he changed the Latin percussion world.
DP: Moving back to MOPERC, what is it about the drums that sets them apart?
PONCHO: I love the drums because of their great sound and the quality of the work. For me, I always, always told everybody the best wood that I like is ash. It's always been my favorite wood for a conga drum because it's as hard as oak but lighter. Now, of course, Francis makes them out of maple and other woods, which are great, you know special orders or whatever, but I like ash.
I'm a heavy hitter from the old school, but I got my style and I got my way of doing it. If you want to get the Poncho Sanchez sound, you gotta hit that. Well your hands get tore up, especially as you get older, but the way MOPERC shapes their drums, I mean, those are just great drums, it's easier for me to get that sound and I don't have to work so hard because the drum is high quality. It's the best there is.
Then the stainless-steel hardware! Get out of here! The stainless-steel hardware is the best. You cannot DO better than using stainless steel hardware. There's no way! That stainless steel hardware and the way he puts the shells together with the wood, those drums are made to last forever. Those drums are going to outlive me, you and Francis. It's the shit, man. It's the real deal. The high quality that Francis expects in the shop, man, there is no other company like that. There is none, and I know, I've been doing this all my life, you know what I mean?
After REMO stopped making the Poncho Sanchez congas, and all that, I could have signed with anybody, but I decided I didn't like the way they (other manufacturers) made their drums. They're made in Asia and they're made of cheap wood. And the quality of the hardware is not good, you know. Anyway, when I seen Francis' drum, that was it! David, at this point in my life? I don't need to go run to the most popular drum or the most popular company so I can get my picture up on the Internet or you know, whatever, The NAMM Show or something.
Hey man at this point in my life, I can pick and choose exactly what I want, the feeling and sound have got to be authentic, you know, and so I chose this company because of all those reasons and it's not a big company, one day is going to be a big company, but I picked a company because it's for real. They make everything authentic and the craftsmen and the work that Francis does is impeccable, man. I'm very impressed with all of it. So, like I said, this will be the last company I sign with and I'm with Francis as long as he wants me, man.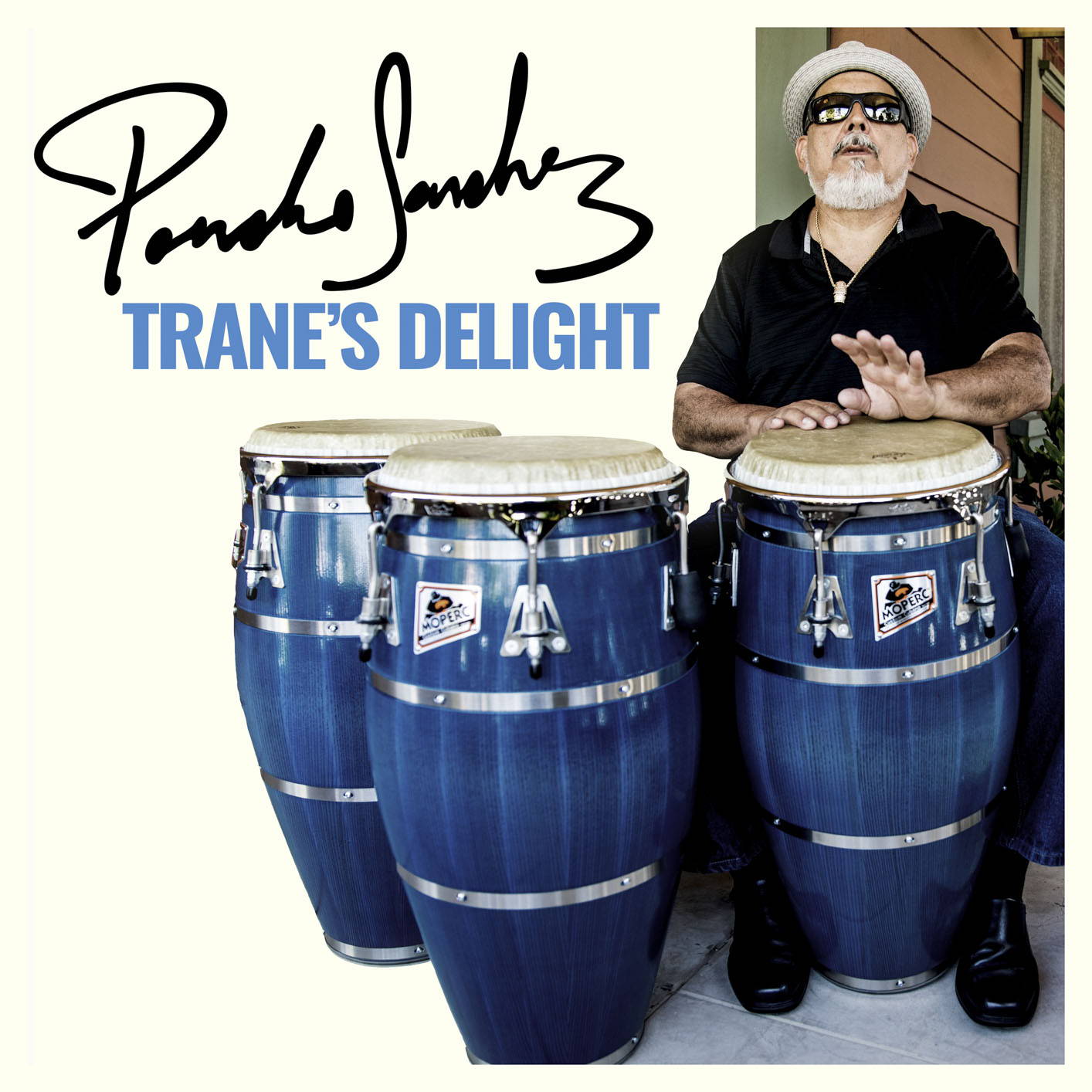 Dave, you know, the other thing is when I met Francis and found out how great a guy he was and how committed and dedicated he was to this. You know, even at hard times he would call me sometimes when he had a rough day or a hard time and I would do the best I can to lift him back up because it's not easy to start a company or to restart a comeback or take over a company like that. It's a big challenge in his heart, but he has done a great job with the company man, and I'm very proud of him. We're brothers and we're tight.    
DP: Well , Poncho, I've enjoyed this chat tremendously and I appreciate you giving me your time. Hopefully, we all can get back to doing some of the things that make us and others happy. What do you think your next steps will be?
PONCHO: Well, you know Dave I'm going to be back at work. I mean like I talk to Ivory Daniel, my manager a couple of times a week, at least. Everything is booked up and till almost early winter starts again, but I mean if I want to go back to work, I got work next month ready to go, but I think, around here, like I told my management, I think we should start out working around here (LA) just to test the waters, you know what I mean, or maybe fly up to Oakland play Yoshi's which we love playing there and we play there at least twice a year. I just want to get back to it.
DP: We ALL do. Thanks Poncho!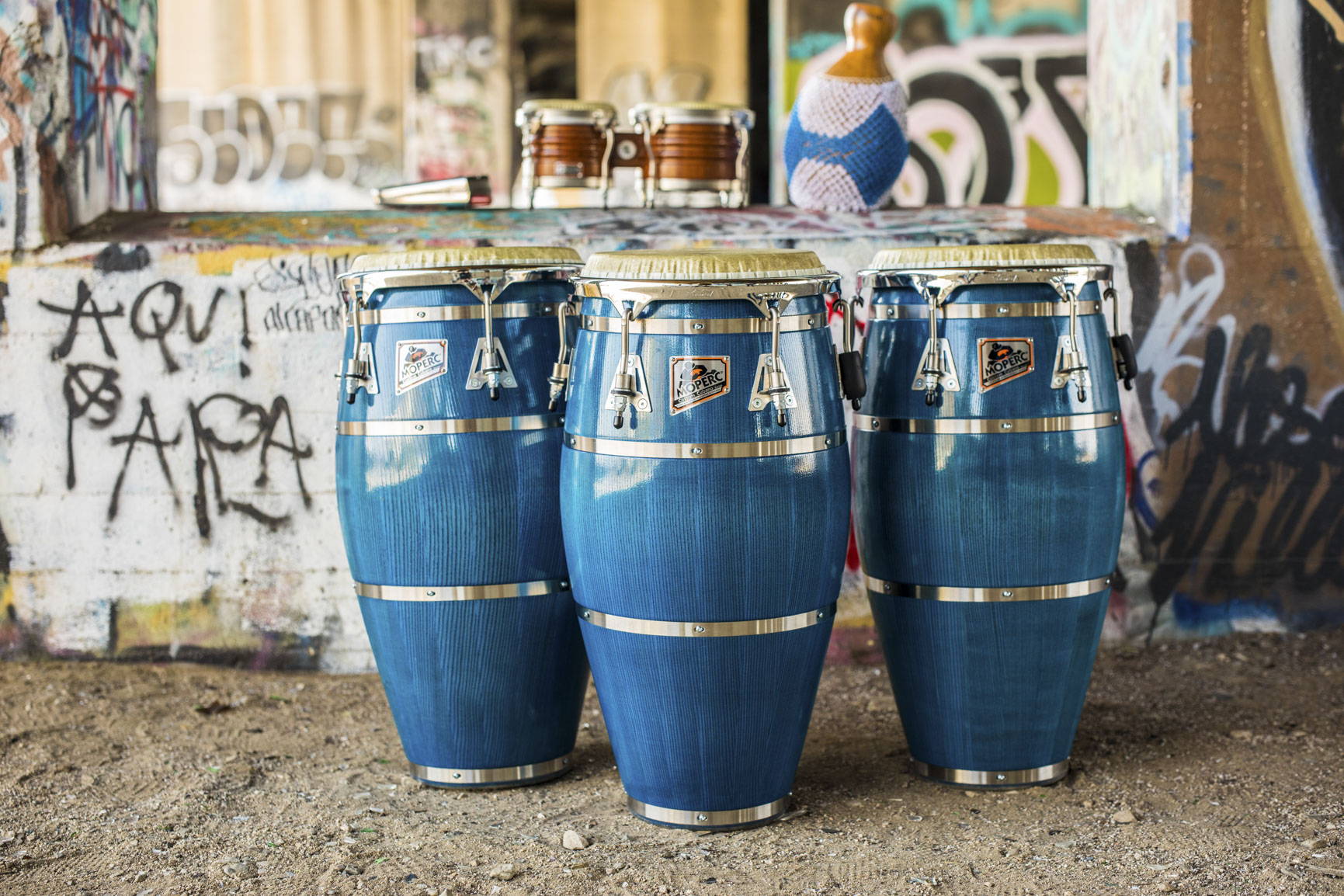 ---