By Dave Parlowski
In their quest to squeeze pennies of profitability out of their products, corporations look to their production processes to identify every economic advantage. Cheaper materials are used while advertising promotes a perception of quality. Package contents are shaved but not the size of the packages, creating an illusion of greater volume. Manufacturing operations are moved overseas to take advantage of dollar-an-hour labor. And, automated assembly manufactures products faster but with limited quality control. Whether it's cookies, cars or congas, if they're made under the auspices of a large corporation, chances are excellent that significant cost-cutting principles are at work while those corporations diligently work to convince consumers that their products are "new and improved."
Yes, even congas fall under the bean counters' scrutiny - 95% of them are manufactured in Asia and there is certainly nothing wrong with that if that were the only cost cutting measure, but close inspection of even the highest level of instruments marketed by mass conga manufacturers reveals a significant reduction in quality: skins are thin, stave cuts are uneven, glue joints are obvious, staves can be laminated (plywood), hardware is suspect and the sound is uninspiring.
Sure, those congas and bongos are affordable, and it is that affordability that opens the world of hand drumming to beginners and to intermediate players seeking to improve their sound, but when a company markets its top product, bearing one of the world's best conguero's name, and those congas are made with plywood, then it's time to demonstrate the contrasts with MOPERC congas and bongos.
Moperc commitment to quality
Much trial and error went into making the first MOPERC conga 30 years ago. Michel Ouellet didn't set out to build the world's best sounding modern conga drum, but he did, setting the standard for excellence that has become the MOPERC reputation. Solid (NOT plywood) staves are cut to form and not steam bent. Stave angles are precisely cut so there will never be gaps to fill with glue. Drums are formed and expertly lathed by hand to exacting measurements and then painted . Stainless steel hardware, hand-made in the MOPERC shop, is affixed, then skins are matched to the individual drum and hand tucked.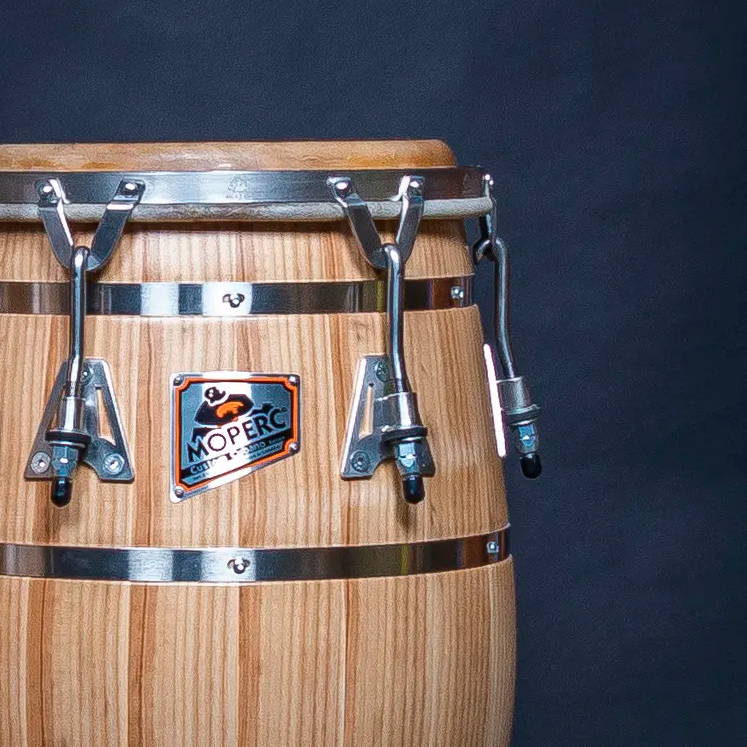 Nothing is automated. The sound is pure. The shells and hardware are built to last and the value holds. This is as true for custom congas as it is for the newly reintroduced affordable MOPERC Tropical series of conga drums. Every drum that leaves the MOPERC shop is a testament to the MOPERC commitment to quality achieved only through hands-on care that Michel began 30 years ago.
Wait, you said affordable?
For many years, the Tropical series and the Custom Cubano lines, have been an overlooked part of the MOPERC catalog. With the same features as any of our congas,the inline models are identical in every aspect,except for wood choices, stain and varnish options and they represent the most affordable congas offered. Where large manufacturers cut significant corners to create their "value" lines, MOPERC takes NO SHORTCUTS with the process or materials in making the inline series.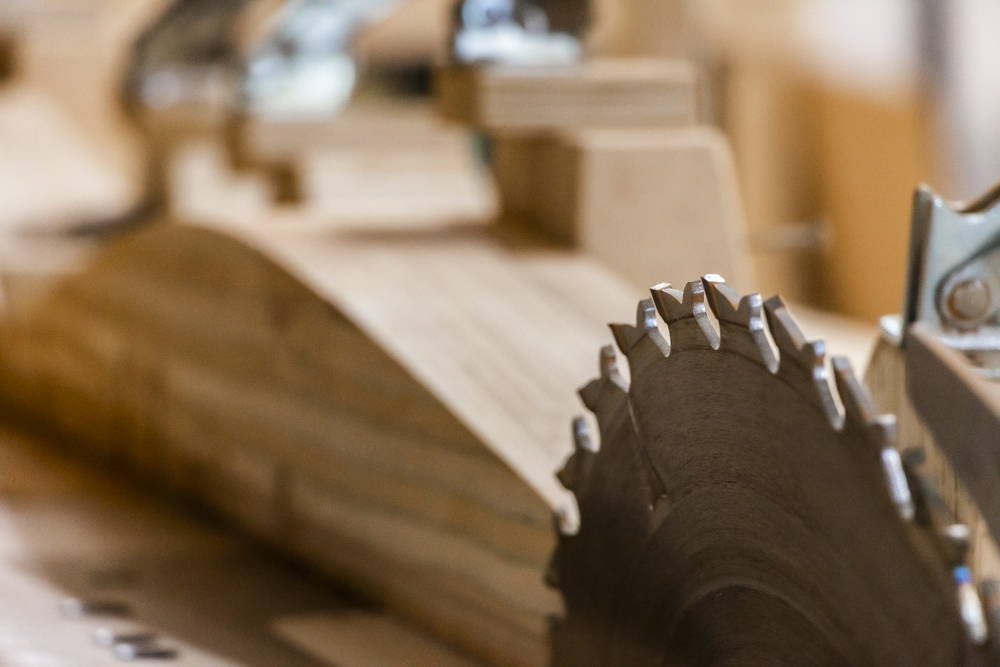 It gets better, though. A lot of money has been reinvested into the MOPERC business and with the recent purchase of a precision table saw, paint booth and high-speed lathe, the manufacturing process has been accelerated and the overall quality has improved (if that could be possible). The economies of production time created by those improvements, along with choice limitations for the oTopical series (ash wood, natural color,satin varnish no bands) allows for a further price reduction making them the best value for the money offered by MOPERC - ever. So now, for just a little more than the mass-producer's top model, a customer may own the purest sounding modern conga in the world. What's more, it will last well into the future, holding its value and without needing shell repair, statements that most large conga manufacturers would not honestly make.
Finally, because of the uniformity of the Tropical line (with the exception of size) the drums are usually available with pricing on the MOPERC on-line store and ready for delivery within days of order placement. The store selection changes continually, so if the desired size does not appear, customers are encouraged to return frequently for updates. Conversely, when customers see drums they want on the on-line store, they are encouraged to act quickly, as the drums may not be there long.
Of course, if customers want drums built to their specifications (wood and finish types, banding, etc.), those are also available for delivery within several weeks and there isn't a mass-producer that can do that or a boutique conga maker that can do it that quickly.
Instrument makers carefully select the materials from which they build their products. Hardwoods of all sorts are chosen for their unique sonic qualities depending upon the desired tone of the finished product. A violin, made of mahogany will likely sound warmer than one of maple and it is doubtful whether any luthier, or musician, would consider making or playing instruments of plywood because, simply, the glue that binds the wood plies just doesn't resonate the same as the wood.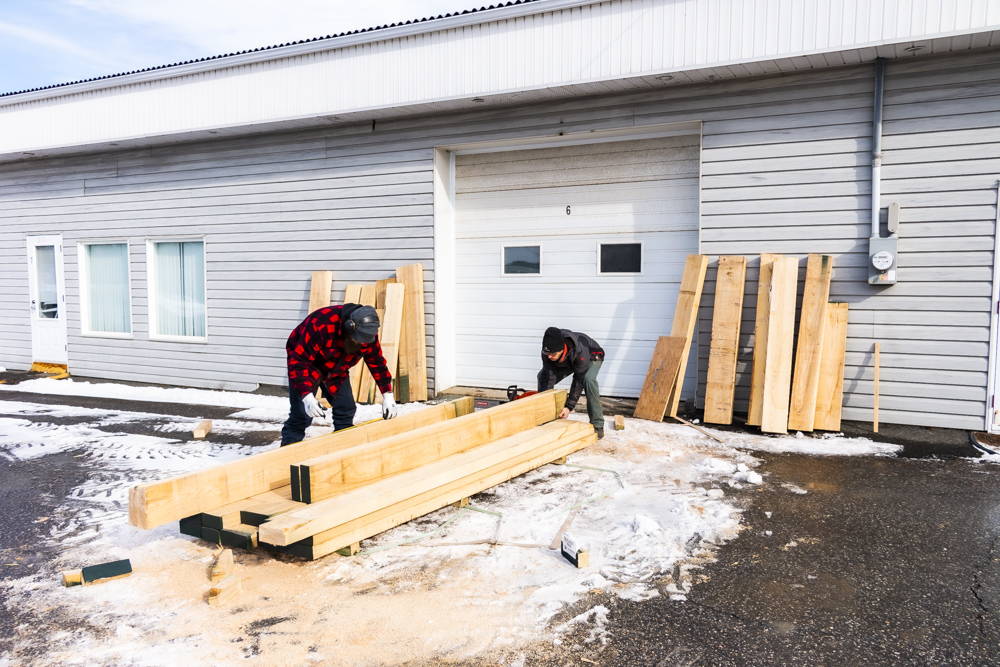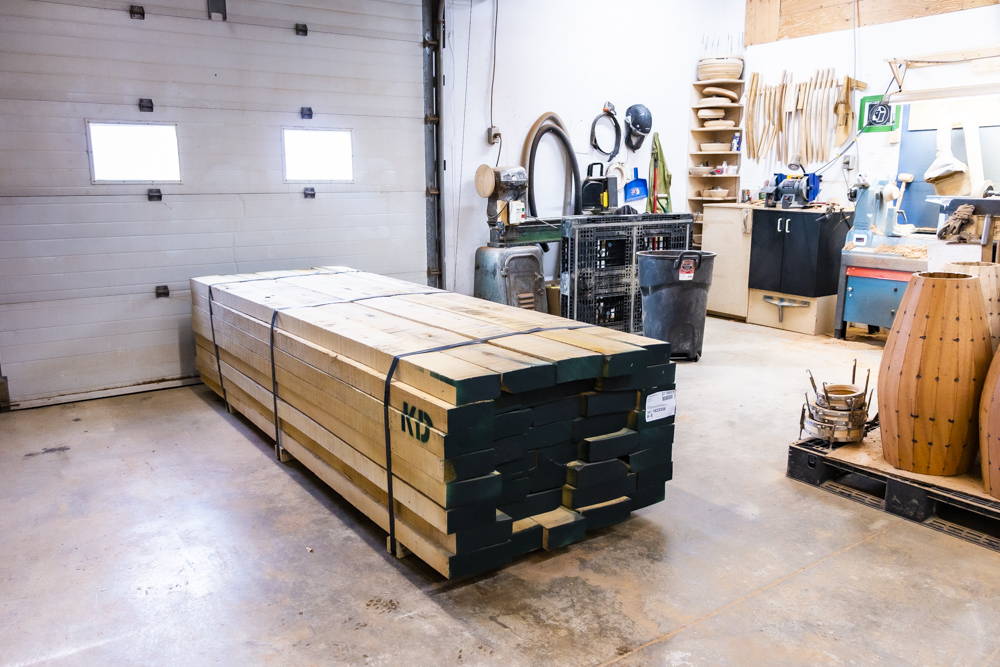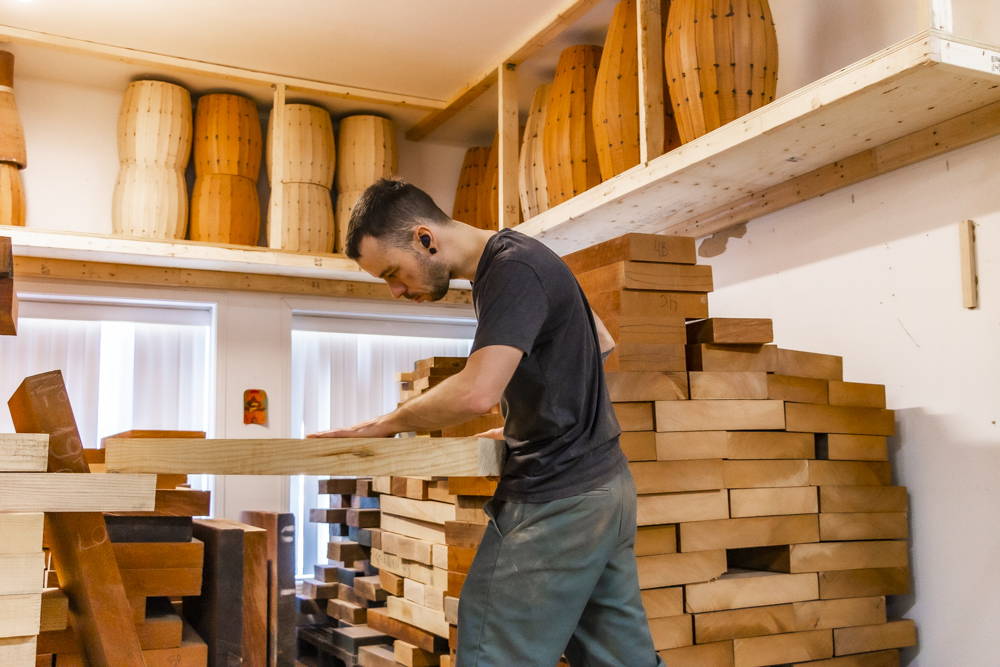 Nevertheless, because the cost of raw wood slabs large enough to cut solid conga staves are so pricy, (unprofitable?), most large conga manufacturers have resorted to building their drums with plywood as a cost-cutting means. Even their most expensive, signature lines are built of plywood!
So, what's the problem? Well, it's not the wood, but the layers of glue that bind the laminates together. There is no way that a substance intended to dry harder than the wood, itself, can possibly resonate at a desirable frequency and the presence of glue within every stave can only serve to "deaden" the drum.  
When we play, there is no better feeling than the sensation of our congas vibrating with every slap, open and bass tone. It's that added tactile feedback that tells us that our drums are singing the way they're intended and it's that vibration that allows the drum to project with rounded tones.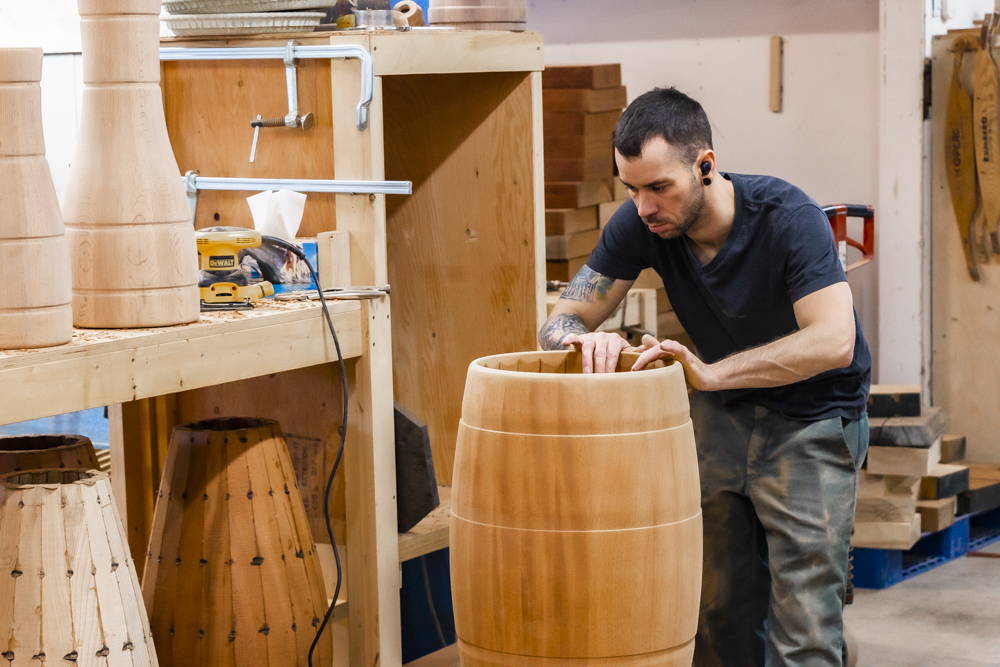 Every drum from the MOPERC shop is made from solid, quarter-sawn (not steam bent) staves and because the staves are cut to precise angles, glue is minimally used to join them together, an important factor in creating that distinctively pure MOPERC sound.
And those precise angles are now cut with our brand new Felder table saw, with an angle adjustment of 0.1 degrees. This level of accuracy has never been reached by any percussion craftsman before, as they don't have space and budget for a machine like that. Felder, an Austrian company, makes table saws that are renowned for their sliding table stability and top reliability. So the brand new jigs designed by Michael, our chief craftsman, are sitting down on a sliding table that smoothly travels back and forth, and the staves are cut with a glue line joint blade digitally adjusted to 9.5 degrees in the case of 19 staves congas.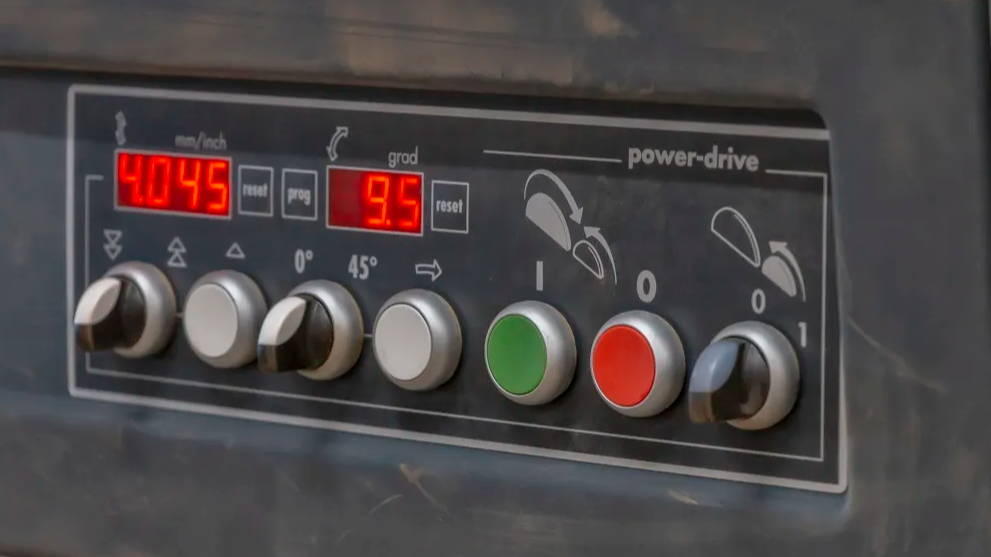 All Moperc's stave angles are currently cut on that machine, including our 30th anniversary conga model.
Wait! Did we say the new 30th anniversary model?
Yes, Francis and his team are currently making the first prototypes of the 30th anniversary limited edition. Want to know more about that? Our next article is coming out soon!
Meanwhile, check our new online products pricing here :